Why Choose Us in New Haven, Enugu state, Nigeria?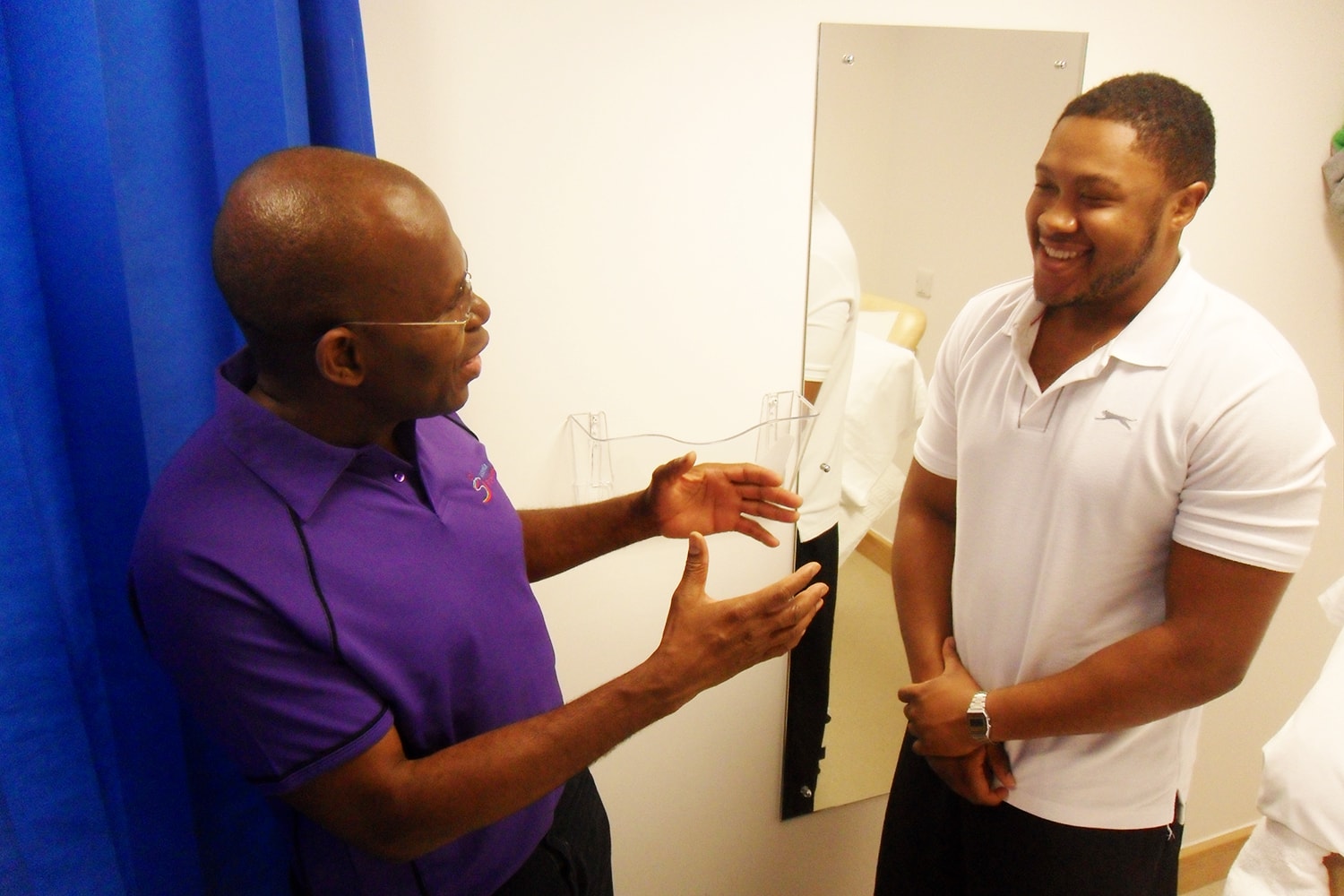 At Astella Physiotherapy Clinics, our team of seasoned specialist clinicians, understands the utmost importance of ensuring that patients have a comprehensive grasp of what is wrong, what they need in order to get better and equipping them to do just that. We believe that patients should enjoy their physiotherapy sessions, therefore, our purpose built excellent facility which houses an ultra-modern gymnasium - comprehensively stocked with arsenal of equipment designed for maximum effect and a hydro pool, would make it fun sessions. Our various evidence based treatment modalities and friendly customer service would most certainly guarantee your satisfaction.
In addition, we will provide you with a live demonstration of all your home exercise programmes and this can be downloaded in your telephone Apps, accessed through your email or printed out. Our aim is to encourage compliance and motivation and also to minimise the risk of exacerbating your pain because some patients do forget how the physiotherapist had shown them how to do the exercises. Because we are time specific at Astella Physiotherapy Clinics, you will be reminded of your appointment date and time with an SMS test, thereby ensuring that you did not forget or late for your appointment as it may incur penalty.
Our experienced clinicians will use a holistic approach, led by you to formulate treatment plan around your needs, using the most current and sophisticated evidence based treatment modality in the modern physiotherapy world. At Astella Physiotherapy Clinics, we take pride in going the extra mile to ensure that you enjoy premium service with individualised care plan. We always work hard to improve and surpass patient's expectations
If you are interested in one of our services, need more information on a condition we treat or simply want to book an appointment then please call us on 0809 803 4000 / 0809 803 7000 or email us at admin@astellaphysiotherapyclinics.com for more information. You may also complete the contact form.
▴ Back to Top