Shockwave Therapy in Nigeria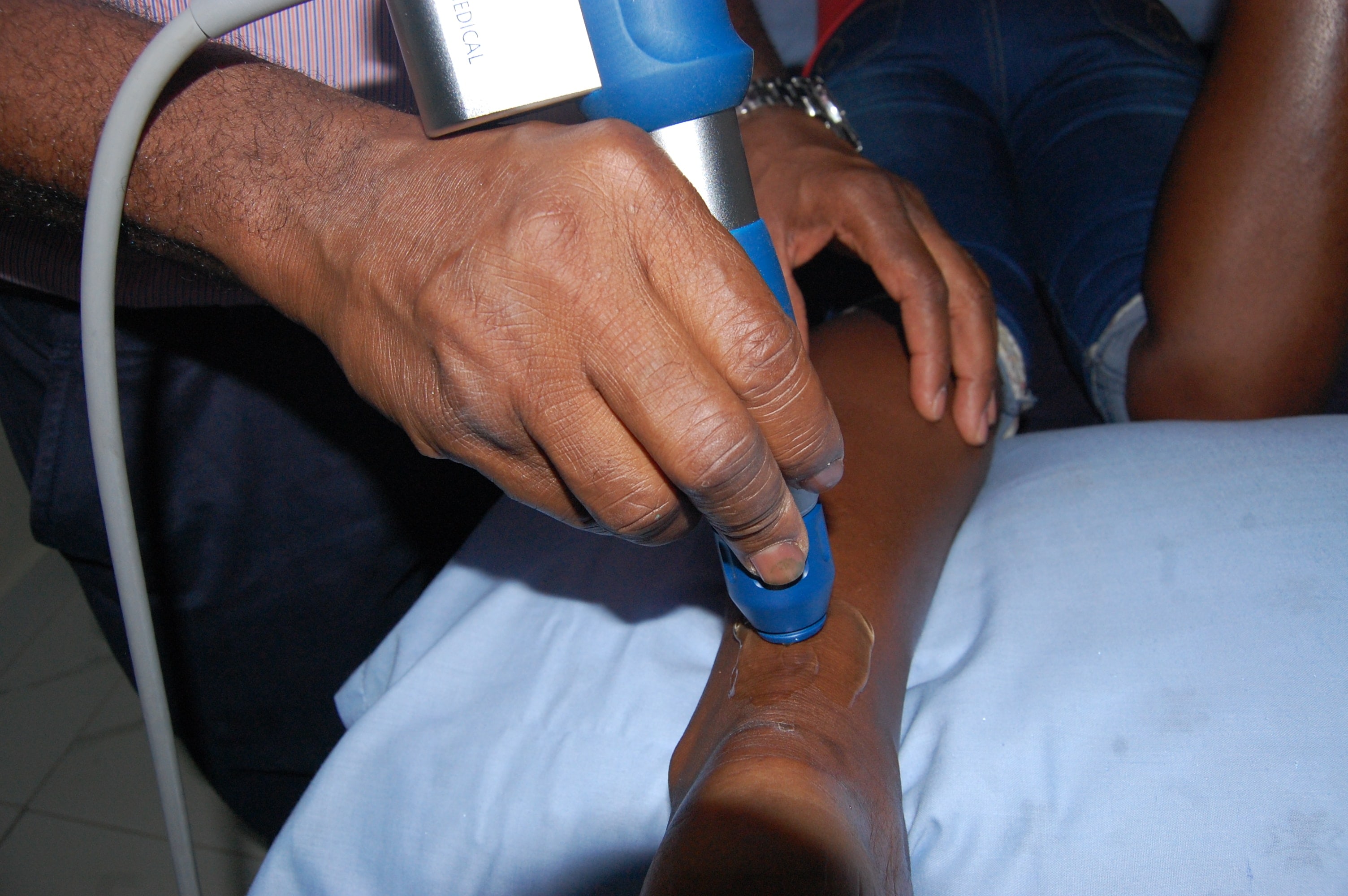 This is a non-invasive treatment aimed at providing pain relief for certain sports injuries and orthopaedic conditions such as Achilles tendinopathy, calicific tendinopathy of the shoulder or elbow, tennis elbow/golfer's, heel spurs (plantar fasciitis) patellar tendinopathy (jumpers knee), trochanteric bursistis, hamstring tendinopathy and myofascial release. It works by applying non electrical shockwaves to the painful tissue. These shockwaves will not only breakdown calcified tissues but also initiates increase blood flow in the area which will stimulate and accelerate the body's own healing process.
This treatment is delivered by a qualified clinician, who identifies the painful area with palpation or diagnostic ultrasound. An ultrasound gel will be applied to the skin before administering the shockwave using a hand-held probe in order to ensure good contact.This is a non-invasive procedure. If pain is experienced during the treatment, adjustments can be made to the treatment settings to reduce the level of discomfort.
An average of 3-4 courses of treatment is required but will vary from patient to patient. Each treatment session lasts approximately 10-15 minutes
If you are interested in one of our services, need more information on a condition we treat or simply want to book an appointment then please call us on 0809 803 4000 / 0809 803 7000 or email us at admin@astellaphysiotherapyclinics.com for more information.
▴ Back to Top