Transport in New Haven, Enugu state, Nigeria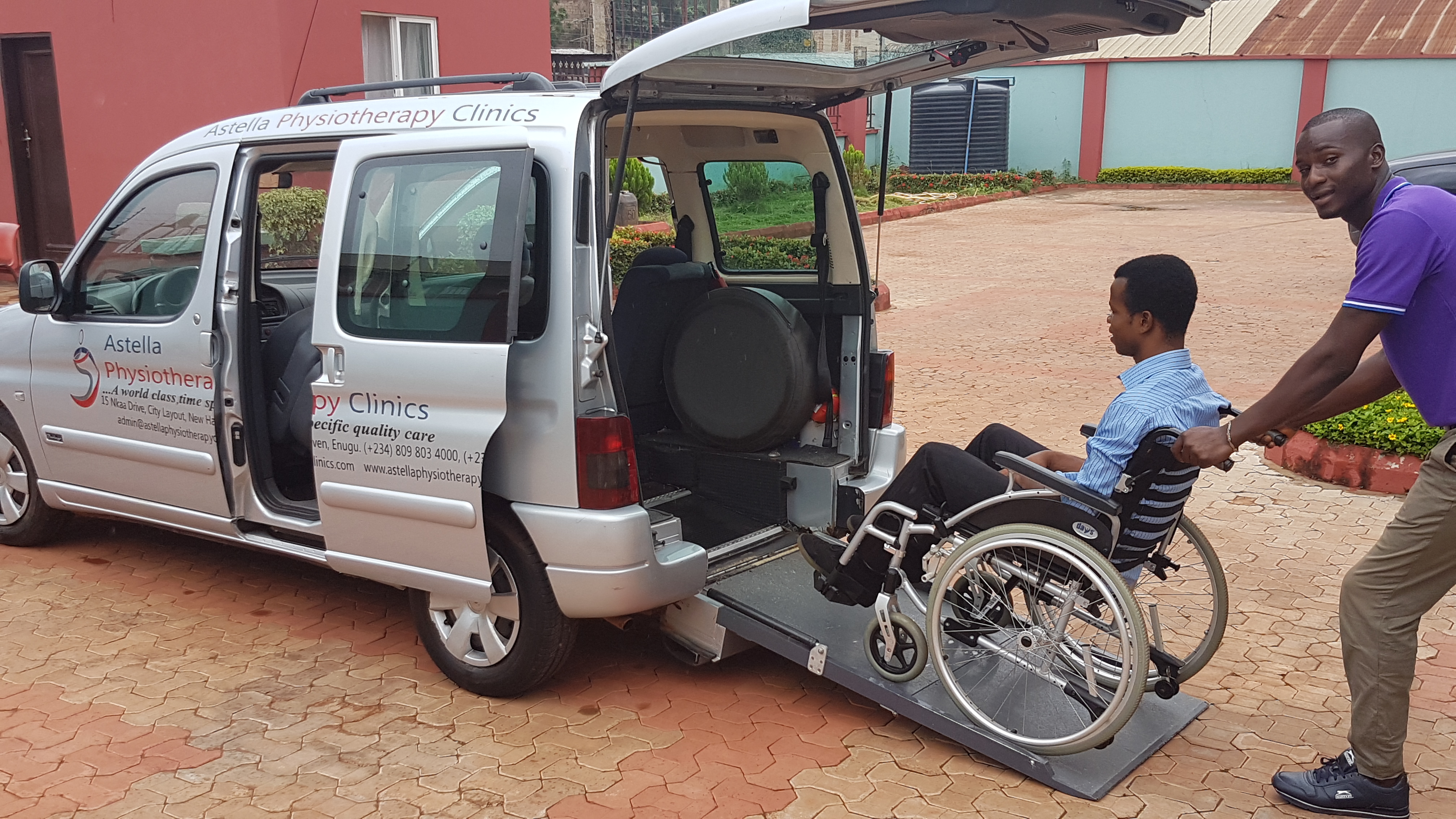 At Astella Clinics, we have the services of wheelchair access van to ferry patients from their home to physiotherapy sessions and other hospital appointment as may be required.
This service is also available for airport pick-up to those patients who may be coming to Astella from out of the state.
If you are interested in one of our services, need more information on a condition we treat or simply want to book an appointment then please call us on 0809 803 4000 / 0809 803 7000 or email us at admin@astellaphysiotherapyclinics.com for more information.
▴ Back to Top